---
---
(
Pick up at store only!) No Shipping.
If you purchase this and expect it to be shipped, we will charge you a 5% Restocking Fee for the refund.
We've taken the outstanding platform of the L2Fish paddle board, and expanded upon it to deliver the ultimate fishing paddle board - the L4Expedition. More paddle board (14ft). More deck space (8ft). More capacity (700lbs). More yak attack track for accessories. This board delivers all the advantages of the catamaran style design (stability, speed, ease of paddling), while providing the paddler the ability to carry more equipment and move around easier. And with the extra carrying capacity, this board can fit multiple paddlers with ease. Don't miss out.
LENGTH: 14'
WIDTH: 34"
WEIGHT: 65 LBS
CAPACITY: 700 LBS
*Note all decks are white. If you would like a custom color scheme please contact us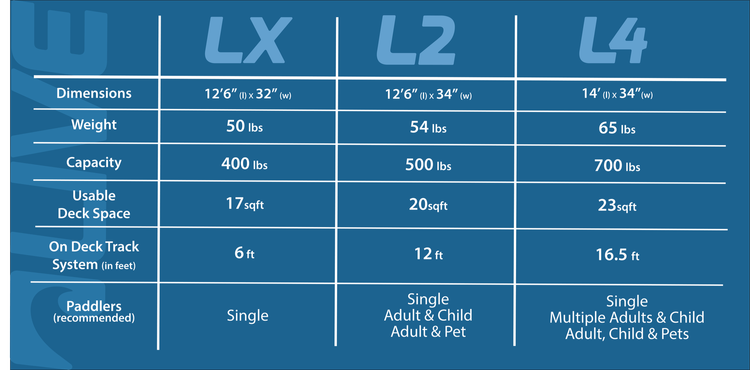 ---