---
---
(
Pick up at store only!) No Shipping.
If you purchase this and expect it to be shipped, we will charge you a 5% Restocking Fee for the refund!
The LX is LIVE's newest and most advanced design. Incorporating ideas from some of our most passionate paddlers and drawing upon our internal knowledge of professional speedboat designing, the LX is LIVE's fastest and most agile board. The LX's Aerodynamic Toe Rail works great for protecting fishing line, water bottles, and whatever else paddlers and fisherman may keep on the deck. The redesigned tunnelhull makes the LX fast and easy to maneuver. The LX uses MightyMount XL Tracks, YakAttack's newest track system. Though the track system is new and improved it will still use all YakAttack accessories. Padded to the tips, the LX has 17 sqft of usable deck space.
LENGTH: 12'6"
WIDTH: 32"
WEIGHT: 50 LBS
CAPACITY: 400 LBS
*Note all decks are white. If you would like a custom color scheme please contact us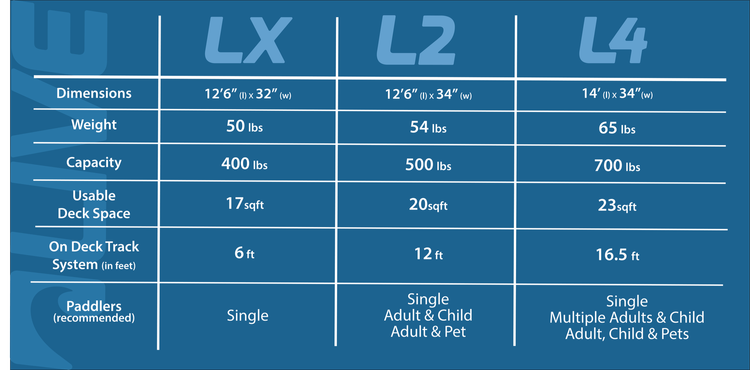 ---