---
---
Pick up Only! No Shipping
Description:
Much like its big brother, the Zeppelin 10′ is a recreational kayak that is big on features, but small on size. We've taken our 12′6″ tandem kayak and turned it into a single-seater, 10-foot version that packs down to an incredibly small footprint so you can take your kayak with you anywhere. With the same features you know and love from the original Zeppelin – including bungees, Rac receivers, MAGNEPOD, and a self-draining hull – all in a compact size, the Zeppelin 10′ is sure to change the way you enjoy the water.
Included Items:
One (1) Zeppelin Aero 10′ Inflatable Kayak
One (1) 6″ Removable Aero Center Fin
One (1) Zeppelin Aero Paddle Seat
One (1) Pair of Slide-In Aero Rac Receivers
One (1) Aero Repair Kit
One (1) Hand Pump
One (1) Travel Bag
Technical Specs:
Dimensions:

 

10′ L × 38″ W × 10″ D
Capacity:

 

300 LBS
Avg. Weight:

 

37.5 LBS
Construction:

 

Inflatable AeroBOTE Technology
Optimal Floor Inflation:

 

10-15 PSI
Optimal Pontoon Inflation:

 

2-3 PSI
Optimal Aero Paddle Seat Inflation:

 

6-8 PSI
Travel Bag Dimensions:

 

38.7″ H × 18″ W × 11″ D
Loaded Bag Weight:

 

46 LBS
If rider weight is within 50 LBS of a kayak's listed capacity, BOTE recommends upgrading to a larger capacity kayak.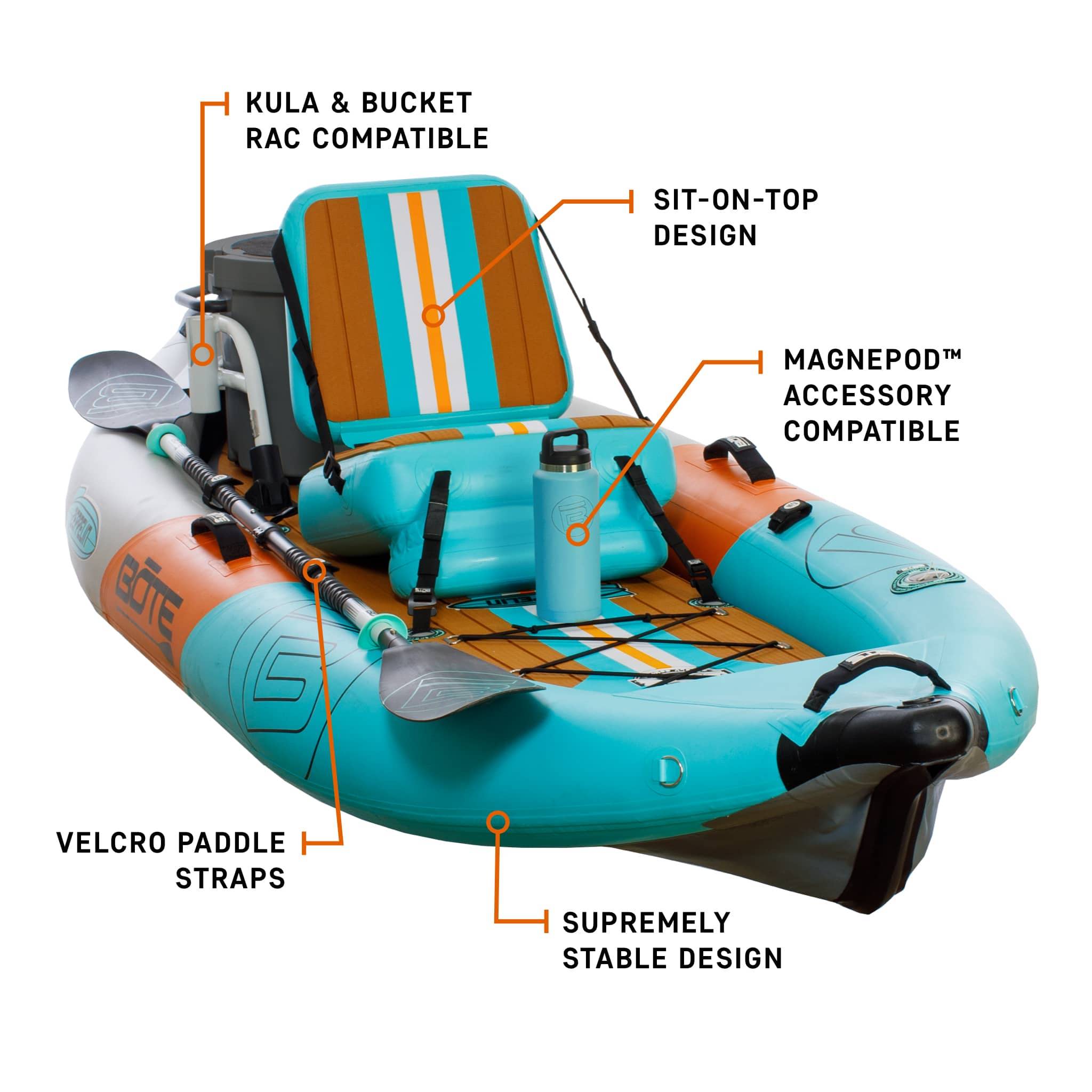 ---