---
---
Pick Up Only. No Shipping
Introducing the reimagined Rackham Aero Bug Slinger™ Silver King, now compatible with the new Apex Pedal Drive system. This all-new combination evolves the Rackham Aero into the ultimate upset of the paddle sports world. Revolutionary adaptability so intuitive that it settles the battle between boards and kayaks. Everything you want out of a paddle board with everything you need out of a kayak, working in harmony to reshape the way you enjoy the water.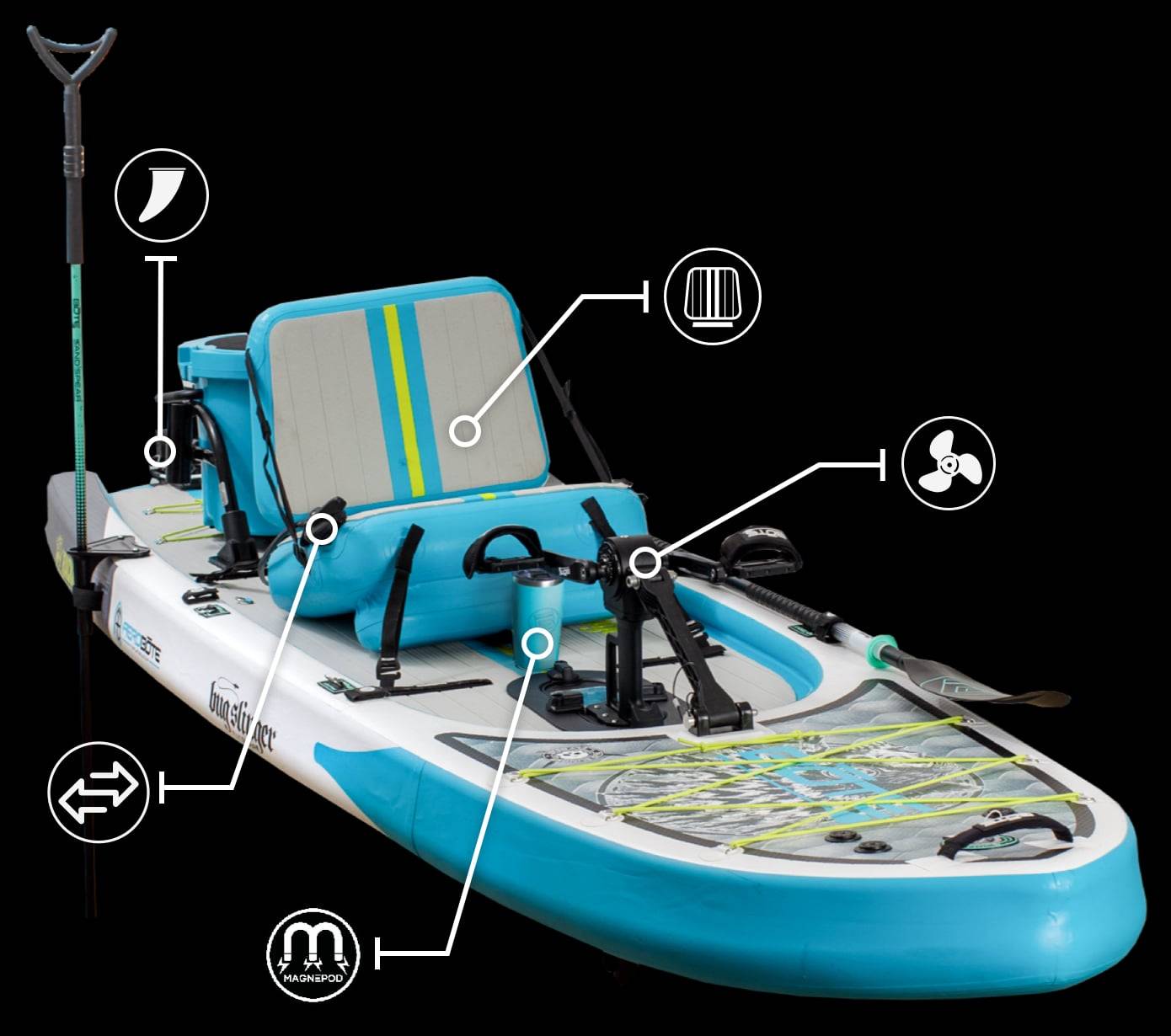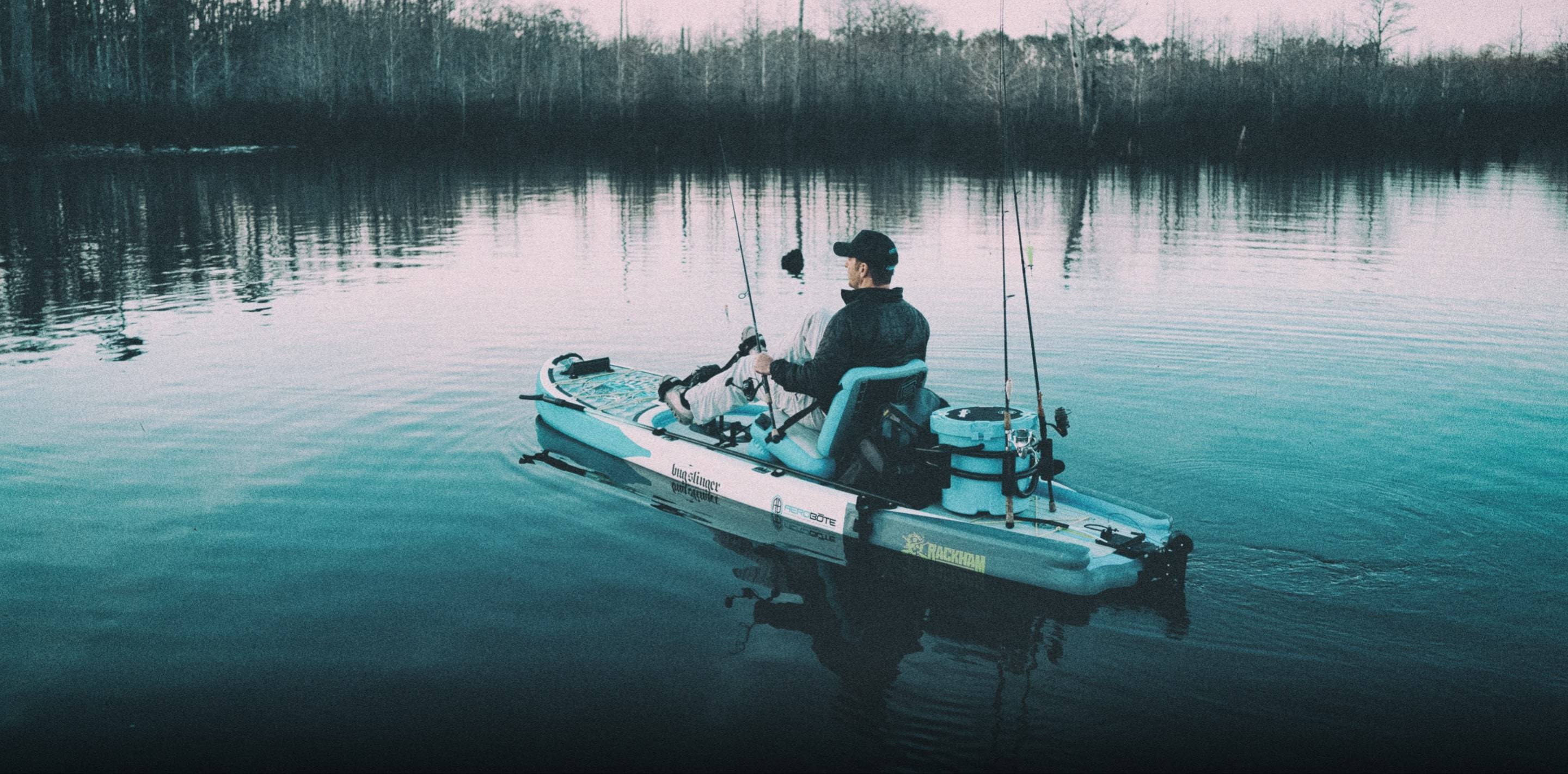 Includes:
One (1) Rackham Aero 12′4″ Inflatable Paddle Board
One (1) 3-Piece Adjustable SUP Paddle
One (1) Removable Pedal Port
One (1) Rackham Aero Paddle Seat
One (1) 10″ Removable Aero Center Fin
One (1) Pair of Slide-In Aero Rac Receivers
One (1) Removable Aero Paddle Sheath
One (1) Removable Aero Sandspear Sheath
One (1) Aero Repair Kit
One (1) Hand Pump
One (1) Rolling Travel Bag
Accessory styles may differ slightly from shown.
Specs:
Dimensions:

 

12′4″ L × 38″ W × 7″ D
Capacity:

 

400 LBS
Avg. Weight:

 

45 LBS
Construction:

 

Inflatable AeroULTRA Technology
Optimal Inflation:

 

10-15 PSI
Travel Bag Dimensions:

 

41″ L × 19″ W × 13″ D
Loaded Bag Weight:

 

79 LBS
If rider weight is within 50 LBS of a board's listed capacity, BOTE recommends upgrading to a larger capacity board.
A COMPLETE PACKAGE
In addition to all the awesome features found on our inflatables, these boards also come as a complete package and include a durable travel bag, pump, repair kit, center fin and an adjustable paddle.
Bag - The included bag can be used to hold your extra gear on your paddling adventure. The travel bag also features backpack style shoulder straps for easy transport no matter where you go.
Pump - The included pump and hose includes a pressure guage allowing you to fill your inflatable to the correct pressure every time.
Paddle - The adjustable paddle is lightweight and durable. Since it's adjustable, it's always the perfect size.
Fin - Removable fin is easy to take on and off.
Repair Kit - In the unlikely event that you puncture your inflatable, the included repair kit will save your day.
---